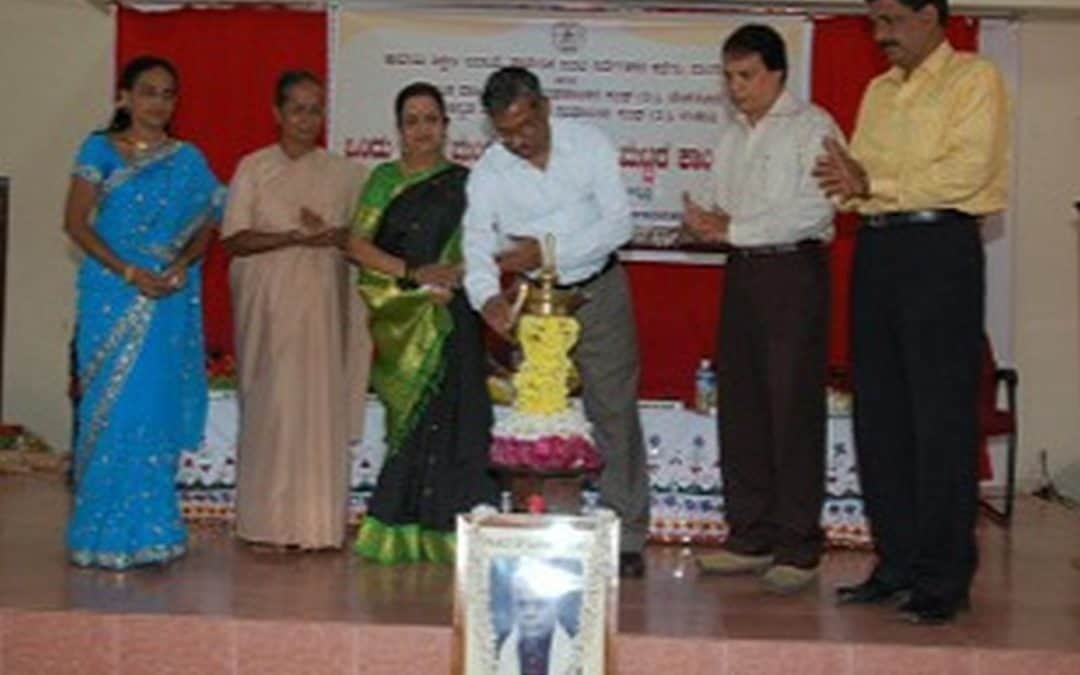 Mangalore, Mar 15,2008: Prof VG Talavar, vice-chancellor, Mysore University, said that an end reader should be satisfied with the service provided by a librarian. He stressed that providing information is more important than books.He was speaking after inaugurating a one-day seminar on 'Total Quality Library Improvement' held at the Conference Hall of St Agnes College on Sunday March 15. The symposium was organized by the Department of College Education, Regional Joint Director's Office, Mangalore, in association with Karnataka State College Librarians' Association, Bangalore, and Dakshina Kannada and Coorg Librarians' Association.
Defining the term 'quality' as fitness for purpose, he said that librarians should believe in improving the quality of the library.
"Librarians are professionals but not trade unions", he added.
He lamented that caste, taste, and accessibility, have become a hindrance to the concept of quality in the present world. "Quality assurance and assessment have come into existence in globalization and the quality control unit has been replaced by the quality assessment cell," he said.
Prof Talavar opined that e-journals and e-books available in universities through the University Grants Commission (UGC) should also reach regional colleges. "The budget for buying resources should reach at the end of academic year. NAAC accreditation, and UGC criteria of quality are basically based on quantity but not quality. The quality of books is an important factor", he said.
Prof Talawar and Dr Shanthalakshmi, joint director, department of college education, regional office, were felicitated on the occasion. Principal Dr C Prem M D'Souza, Dr Kaisar M Khan, SLK Mutt, K Mallikarjuna, and Dr Vishal B K were present.